Christianity, Values and spirituality in the Noughties
When I was young, we went to church a lot. Actually it was one of my most remembered memories. After church we would go out to eat in a restaurant. And it really made me happy. Though being in the church bored me a little bit, I still marveled at what really goes in the church. I mean I could sense a buzz hanging in the air; something like a static that only belonged in such places. I used to feel a sense of pull when I was in church, like someone was pulling me inward. I would also feel a sense of celestial-weird-disembodied-but wonderful feeling when I went to church before. But when I was a child, I kept a secret from my family and kept it from them a bit until now. I am a psychic.

Confession Time


If you've read my previous posts you will know that I do use psychics some times. Whilst in the bible it says that we shouldn't it also says a lot of things that we should and shouldn't do that Christian people now do (Playing stringed instruments? Being homosexual.) So if you like me use psychics don't feel ashamed, as long as you love God with all your heart you will be fine. Of course not all psychics are real and so if you want a good one you should get a friend to recommend you if possible or if not check out some reviews such as this site which I like, it's by a christian lady called Iris and here you can find the

best psychic reviews

she has tried. If you know a good psychic then you can comment and share it there too.

Growing Up Years

Growing up in a strict catholic family meant that I have to go to church a lot on weekends, attend bible studies, go to retreats and much, much more. I did like it a lot like when I was nine, I used to go to church every day, not because my told me so, but because I did really want to. I felt the joy and happiness at that time, no longer the detached-celestial-bored-scary-holy-weird feeling that I would get when I was much younger. I yearned for it. But deep down inside I also felt confused. As I was growing up I would always have de javu and weird dreams. I always thought I was different from other kids. But this I could not really explain. I never thought that I can be a psychic or anything like that, I just thought that I want to have better dreams.

As I grew up, I started loving things connected with the psyche and the arcane. I still was very much catholic but I cannot accept that God could be confined to what my church defines him to be and that other religions are wrong. So I learned about other schools of faith. I read about Buddhism, Wicca, Islam and so forth. This was me at 16, and at that time I felt that it might not yet be the time. I stayed with my faith. In my first year of college (I took up Psychology) I learned about St. Thomas and Summa Theologica and this made me trust that there is God. But I still longed for what was shunned by my faith: magick and spiritual insight to the future.

And so came my immense love for Wicca. I identified with it and felt that I am a Wiccan Witch. I knew I was still Catholic and I do not want to change religions, but I was also a Wiccan. And then I learned about reading the Tarot and doing candle magick

. I thought that it was God who gave magick

. I refuse to think that magick is evil. My family on the other hand found the way of me getting dressed in Edwardian style clothes or black felt weird, but since I still went to church a lot, they felt I'm just doing this for fashion.


Journey to Enlightenment

When I became an adult, I later on met my husband and he was a Chinese Buddhist but also a Catholic. They believed in Zen Buddhism and Catholicism both at the same time. He on the other hand, did not have much faith in being a Christian. And so I convinced him to become more faithful to God and Jesus. But he had his Buddhist traditions which I wanted to keep. So we went to temples and such. I went to church less, since I felt many people who go to church are fakes and that true Christianity lies in the heart.

My husband was very open minded in me practicing being a psychic. We bought several Tarot cards. I learned to hone my skills though I may not be as good as others because my visions come and go. They were very clear like watching TV, but it was difficult for me to make predictions for others at first. I felt that my life was going much better.

I believed that faith is fluid and should not be confined but what others say

. I know that true goodness is much more important.

As I became busy with life and at some point did not practice my psychic abilities, I felt stressed and tired. I yearned for the call of reading Tarot cards. I also fell into Yoga. Yoga literally saved me. I had been depressed and felt life was like running a hamster wheel but yoga allowed me clear my mind. This made me fall in love with the practical sense of traditional Buddhism, the one which is not Zen but real and pure. I learned about letting go of desire and allowing myself feel pain and then controlling myself to not embrace the pain.

What Is It Like and What to do?

Many people have talents and capabilities that they hide because they feel that it is a bad thing. But being a psychic is a gift. Even if you feel that you want to hide from it, it will surely find you. Your Third Eye Chakra is full of energy so you have to release it. Being a psychic is not evil. Even in the Bible, many people were blessed by God with this gift. Daniel, was the dreamer who had many visions so King Nebuchadnezzar appointed him into a high position but also helped saved the Jews. Joseph, became a high ranking official second to the Pharaoh because he foresaw the coming famine. John the apostle, had dreams and visions about the Revelation. Being a psychic is not evil, it is just some tagged psychics evil because of their fear and ignorance.

For me, being a psychic can be very difficult. I can break you into bits but it can also make you whole. Growing up in a strict Catholic Family meant that my own family and my other relatives thought it was evil. I had to explain it to them and defend it so that they can learn about it and get rid of their ignorance.

​

If you are a psychic or you have a feeling you have one, you must try to learn more about yourself. You must know what kind of psychic are you. Are you a clairvoyant, claircognizant or clairaudient? You may also try to seek the help of experienced psychics, not just to learn how to be one but how to simply go about day to day life. They have many experiences that they can share with you. You can try to get some psychic readings at first to learn how psychics channel into you. You can take lessons into reading the tarot and channeling your Mind's Eye. I hope my story has inspired you and helped you in your own journey. Take care and bless!

Still not sure about the ethics of psychics?

Read my previous post for more thoughts and a review on this matter

.
Powered by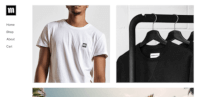 Create your own unique website with customizable templates.
Photos used under Creative Commons from wwarby, Vincent Albanese, martino_ob, symphony of love, Leonard J Matthews, romana klee, Hernan Piñera, Atell Psychic Tarot