Christianity, Values and spirituality in the Noughties
"Dearest Lord Jesus, please give me a miracle." is prayer that most of us Catholics and Christians utter to Jesus. We want to experience a miracle and we want to change our lives. Sometimes we feel that we are going through such a rough patch that we feel that the only way to solve our problems or our sicknesses is through a miracle.

But many doubt that miracles still do exist nowadays. They think that miracles are only things that have happened in the Bible with the apostles or the saints. They think they live such menial day to day lives that have a miracle happen is something unperceivable. Many Christians or Catholics have faith but not enough faith to see miracles. They are too blinded by life's busyness, their problems and things that happen around them for them to notice. But yes, even in this day and age MIRACLES STILL DO HAPPEN.

What are miracles?

According to Wikipedia, a miracle is an event which is surprising and welcome and is good in nature. It cannot be explained by science and therefore is believed to be given via a divine intervention. Miracles are things that happen that we do not expect but with which is very helpful to us or to others. Miracles have been seen and perceived in many different religions and beliefs. But in all of these religions, miracles have a unifying quality, it is the ability to provide something good and extraordinary.

In the bible, there are four kinds of miracles, these are the creation, controlling nature, curing the sick from natural or demonic ailments and having the power over life and death. Jesus mainly did three kinds of miracles having control over nature, curing the sick and exorcising demons from possessing people. In order to call something a miracle, it must be felt by any one of our five senses. It also has to free from any natural causes and is not associated to anything that is caused by man or nature. Jesus mainly did miracles to show his divine right as the Messiah.

How can we see a Miracle?

To see a miracle would truly be one of the best events of someone's life. But how do we see a miracle? According to the gospel according to Matthew, one must only have faith the size of a mustard seed and he will be able to move mountains (Matt 17:20).This is also true for witnessing miracles. We must be open to God's grace. And the path to seeing miracles from the Lord is through faith.

There may be many technical ways to define miracles. The Vatican has requirement for something to be called a miracle. But for me, I think miracles can come from anyone, anytime and anywhere. People around us can be miracles. Pets and animals around us can be miracles. Even the first breath in the morning that you take can be a miracle. We can either choose to live life and see things as normal and ordinary or we can open our eyes or see them as miracles.

Most of us live each day as ordinary and just waiting for a good moment to come. We wait for the weekend to come. We wait for holidays to be happy. We wait for paydays to celebrate and be happy. We wait till we go to a good restaurant to enjoy good food. But this does not have to be. We can start appreciating each and every day that is given to us. The fact that we are well and was able to wake up this morning is a miracle enough. We can start counting our blessings. We can choose the way we feel. Instead of feeling stressed and down, we can choose positivity and happiness. We can be thankful that we do not need to go through trash to have a meal on our table. We can smile at each and every moment of our lives.

You Can Be a Miracle!

Yes you can be a miracle. Many people and beings around you are praying for a miracle to come to them. Many stray dogs and cats wish to be adopted and to be loved. Many of them stay in the pound and some are just waiting to be euthanized because no one was kind enough to take them in. You can be the answer to the prayers of these little angels. You can also visit those who are in prison where most of their family members have forgotten them. You can go to the hospital and visit those who are alone and no one to cheer them up. You can lend a helping hand in shelters to feed the homeless. Directly helping a homeless man or woman could not only cheer them up but also help out a smile on your face.

We are called to be stewards of God. This means that we have to take care of each other. We need to help those people who can receive help. We need to help those who people have refused to assist. Many times we are given the chance to change lives and make people happy but we are often too blind or too busy to hold out our hands.

Do miracles still happen? Yes they do. You can be that miracle right now. You can change the world, one good deed at a time.
Powered by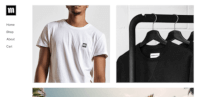 Create your own unique website with customizable templates.
Photos used under Creative Commons from wwarby, Vincent Albanese, martino_ob, symphony of love, Leonard J Matthews, romana klee, Hernan Piñera, Atell Psychic Tarot