Christianity, Values and spirituality in the Noughties
It is Sunday morning and you hear your alarm buzzing. You struggle to get out of bed. Go to the bathroom. Try to brush your hair and teeth. You stare at yourself in the mirror and think to yourself "Do I really need to go to Church today?". Then you decide to jump back to bed and tell yourself "Just another five minutes… Zzzz…" and then you wake up 20 minutes later. You now scramble to get dressed and just put your hair in a ponytail because it just won't agree with you. You run out carrying your shoes as you go out of the door on your way to church.

Does this all sound familiar? Are you one of those people who feel as if going to Church is a waste of time? Precious time which you could use for say, hugging your pillows more or having great AM sex? Or having brunch with your friends? Or resting your hangover infested head because of partying a lot the night before? So many Americans no longer go to church any more. SO IS GOING TO CHURCH STILL IMPORTANT??? I say yes IT DEFINITELY IS! Let us now relate this to having a boyfriend or girlfriend or even children. So if you love someone you do spend time with them right? Exactly! If you love God, not just because He is God, but because you have this amazing relationship with Him, you would DEFINITELY want to spend time with Him.



Going to Church is the Way God talks to You



If you pray a lot, maybe at some point you may have asked yourself "Why is God not answering my prayers? Doesn't He hear me?". Yes He does hear you. He wants to speak to you. Yes there is the Scriptures but hearing the Word of God in Church spoken by a man of God can be very liberating. First you listen to someone who actually studied God's Word as their vocation and job. They do not have much other distraction and their main duty is to deliver God's word to you.

Going to church fires up your soul. The singing of the choir is like the song of angels in heaven that truly inspires your heart. Hearing the sermon or homily helps answers a lot of questions you may have about what you are going through right now. Praying together, now that, that is power praying.



Praying Together with the Church



You may argue that you do pray alone and that your relationship with God is but personal. Yes that is right and there is nothing wrong with that. But praying together with the Church gives your prayer more power. Think about it like internet connection, the more bandwidth you have the faster pages load.

Another thing is you can meet people who also have lives outside Church, but they set aside their time to commune with God. You can make friends with people who also have the same spiritual feelings as you do have. If you have more time, why not join church organizations. The world is changed by people who come together towards a common goal.



It is Written



God said to Moses for us to keep the Sabbath Day holy. This is not just because God wants you to take out one day from your life, He wants you to let go. He wants you not to spend every day worrying about life but spend some time with Him. He loves us very much that He understands what we really need more than we understand our needs. He knows that our soul needs some time to sit back and just listen to Him "talking" to us in His ever sweet Voice.



So Is Going To Church Still Practical?



I say it is! Imagine how much money we can save from therapy. We spend much time sharing inspirational quotes on FB or Twitter because we want to be inspired but how about listening to His Word? It can be much more inspirational. The wisdom taught in Church is still very much valuable in this day and age. It is practical advice that we can always use in our everyday lives.


Powered by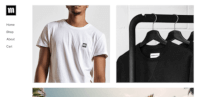 Create your own unique website with customizable templates.
Photos used under Creative Commons from wwarby, Vincent Albanese, martino_ob, symphony of love, Leonard J Matthews, romana klee, Hernan Piñera, Atell Psychic Tarot