Christianity, Values and spirituality in the Noughties
"Jesus said to them again, 'Peace be with you. As the Father has sent me, even so I send you.' And when he had said this, he breathed on them, and said to them, 'Receive the Holy Spirit. If you forgive the sins of any, they are forgiven; if you retain the sins of any, they are retained'" (John 20:21-23).

I do read the Bible and I try my best to do it every day. I also do pray; I PRAY A LOT. I pray everywhere I go. I go to mass too; every Sunday in fact. I have a very strong relationship with God. But many ask, is it really necessary to go to confession? What is the sacrament of confession all about? How does this help you in growing as a Catholic? I have always wondered about this until I have come to commune with God recently and He showed me what it really means to have the Sacrament of Reconciliation or Confession.

I first had the Sacrament of Confession when I was nine. I was about to take my first communion in school and it puzzled me a lot. I felt very much embarrassed about what to tell the priest. I felt like being stripped naked and having to walk for people to see my nakedness. I did not know what to do. I asked the school catechist to teach me what to say. She said "don't worry too much dear, Father Anton is not there to judge you. He is a servant of God, he will listen to you; just open your heart to him and tell him what you want forgiveness for". She then gave me a piece of paper and told me to try to write down what I wanted to say because she said it would be much easier to confess if I had it written down. I was really scared and ashamed. For my sin was something uncommon of a nine year old girl. I touched myself early in my life, well at that time I did not know what it was called. At that point I was one of those young girls who were raised to sex as something dirty. Little did I know that it was but a normal biological thing to do? I wanted to sink in the floor and cry. I don't want to tell that to our school priest! I was a good student who always had perfect grades and went to Sunday school and Mass fervently. I tried to still my thumping heart. I tried to write down what I felt. The shame, the grief, the sorrow all gripped my little heart. When it was finally my turn to go to the confession box, I trembled with fear.

I did not say what I wrote down. I was so scared. I just told Father Anton that I had some "disturbing thoughts" and that I stole some money from my mother's purse. He told me to pray three Our Fathers and three Hail Marys as well as one Act of Contrition. I left the confession box with tears rolling down my eyes. I went to where they lit candles and lit my small paper on fire and prayed. I told God "Why is it so difficult to say what is in my heart? Why do I think and do things that is not acceptable to You? I want to tell him, the priest but I couldn't".

After that I went to confession regularly. I stopped touching myself for fear of being sinful. I lived a life a child which is considered good and clean. Years passed. I became a girl of sixteen and then I had a boyfriend. He took my virginity away. I knew having sex out of wedlock was sinful in the eyes of God. But I couldn't let go of the high that I felt every single time my boyfriend and I made love. At that time I started to question my faith. I started to think that many things that were thought in Sunday school and the Mass were all just but lies to stop us from living our lives to the fullest. I started to search for answers. Until I was nineteen when I had a vision. A vision of God. A vision that changed my life. This was a dream where God told me to go tell His message to the world.

As I began picking up the pieces again, I started reading the Bible once more. I started praying more. And then came the point of taking the Holy Communion. I had to have the Sacrament of Confession before I can take the Holy Eucharist. I did not know what to do. The same fear gripped me again. But this time. I understood many things. I understood my body. I understood my faith. I knew things differently. I no longer condemn touching one's self for it is a way to release the biological need inside of me. And although most if not all Catholics see sex as sinful and dirty, I did not. I saw that God made things to be beautiful and it is but man who tagged things as sinful; man created dogma to control other men.

I went to confession and told the priest my thoughts and feelings. I did not hesitate. And yes he said that I should not have sex out of wedlock but now I understood why. Because during the old times people had no means to do birth control. And that children who are not inside a family normally suffer from heartache and sorrow. So preventing pregnancy by stopping intercourse had a more sensible reason other than sex being dirty. I had confession again. But this time not just to tell a priest that I was a sinner; it was to communicate with a man of God. A man who studied His Word. A man I could confide with. A bridge to the Lord. Because sometimes it is wonderful to hear a voice to connect you to the SILENT WORDS OF GOD.



I do believe that we need confession. I think it is very important for us to take part of the sacraments. I also believe that God has given us the gift of freewill and that we should use it wisely. Sometimes, religion, power, politics get all mixed up and sometimes they form dogma. But being a child of God is a personal journey.




Powered by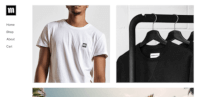 Create your own unique website with customizable templates.
Photos used under Creative Commons from wwarby, Vincent Albanese, martino_ob, symphony of love, Leonard J Matthews, romana klee, Hernan Piñera, Atell Psychic Tarot