Christianity, Values and spirituality in the Noughties
Should we ever believe in psychics? That is the question. As Catholics and Christians we have always, always struggled with things that is beyond what the Church and dogma tells us. We fear what is unknown. We declare evil what is beyond our understanding. But to be a child of God, should we really be ignorant? To be children of God should we shun the gifts that God has given to his other children?

Who are Psychics?

Psychics are people who are often given additional talents beyond what is normally known to man according to most people. But what is normal and what is not? Well, anyway, psychics to define their talent are people who are gifted with the ability to see, sense, hear or perceive the future. They are people who can see beyond the fabric of time and space, which is normally invisible to most. Psychics are normally extra sensitive and have their gifts given to them from childhood.

There are three main types of psychics: clairvoyants, clairaudients and clairsentients and a fourth kind who uses tools to enhance his or her abilities. Clairvoyants are those who can see the future. They are either gifted with the ability to see clear aspects of the future or just glimpses of it. Joseph the dreamer who was the second hand of the Pharaoh was an example of a clairvoyant. Clairaudience is the ability to hear the future. Sometimes God or his Holy Spirit talks to us to forewarn us about things to come. A lot of us may have this gift without even realizing it. However, there are some who can actually tune into their clairaudience better than others. They can focus their energies on it and tune in and really hear possibilities that are to come. Lastly is clairsentience, which is the ability to know the future. It is much like the sixth sense or intuition. Clairsentience is a gift that gives you knowledge of what is to come.

There are also other kinds of psychics. Like those who look into the stars much like the Magi who sought out the baby Jesus. They use the stars and the planets in the heavens to find out energies and messages that God may send us. There are those who use their gifts to send out healing energies and those who help other find missing things.

How do Psychics Play a Role in Catholicism?

Many people say that psychics do not belong in the Church. Many say that psychics are evil and serve the devil. But this is not so. Psychics are normal people like you and me. Believe it or not they do play a big role in the present Catholic Church. Many miracles and visions that have been witnessed by saints who can be attributed as psychics too are now held dearly by the church. Saints who have had premonitions and visions of Christ and Mary are highly regarded. On the other hand, many women who were psychics and of science were killed in witch hunts. The Church always feared anything that can endanger its power, even if it is the truth.

Even in the Old Testament, visions from the prophets played a huge role in shaping the Church as we know it now. In the New Testament, Jesus healed people and awoke Lazarus from the dead. He has given his disciples these gifts too. How can we not see that these are the very same gifts that some psychic brothers and sisters have?

Should We Believe in Psychics?

All in all I think being a psychic should not be seen as something evil. Psychic abilities are great gifts that God has given some of our brothers and sisters to help one another to achieve happiness and fullness. Some may say that only God can know the future, and yes that is true. But he also gave His sons and daughters the ability to see visions and listen to His Voice. He us given us all different gifts. Gifts of speech, gifts to heal others, gifts to teach and gifts which are beyond this realm.

Psychics should be given a chance and not be condemned. Many psychic Catholics and Christians have to hide who they really are for the fear of being shunned. They want to also be accepted in the Church they love. They also want to live a happy and normal life. Most psychics just want to share their talents and help people. I hope we can give them a chance.



And to be honest. I do consult psychics too.








Powered by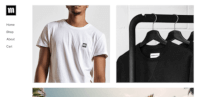 Create your own unique website with customizable templates.
Photos used under Creative Commons from wwarby, Vincent Albanese, martino_ob, symphony of love, Leonard J Matthews, romana klee, Hernan Piñera, Atell Psychic Tarot