Christianity, Values and spirituality in the Noughties
​Many people have gone through a journey of finding themselves and finding out about their faith. They want to know why everything is and they want to see the logic in their religion. They would like to have their religions intellectually be explained and to make sense to them. They long for answers to questions that never seem to end. Many have gone through the struggle. Many chose a different path. But all in all we would like to know why.


​Faith is Different From Religion

​Many people confuse faith with being the same as religion. Most people are born into the religion they are in. They feel that this is right because it was what their taught them but at some point they start questioning their beliefs because this was not their own idea to begin with.

Faith is the belief in something much bigger than you. It is the knowing something even if you cannot see or touch it. Faith is an action word; it is not merely clinging into something but it is a movement towards creating things and doing things that support your beliefs and morals. Faith is not bound by dogma or traditions. It is a relationship with something or someone and putting your full trust on that belief.

On the other hand, religion is created by man. It is a system of controlling people. Religion is not evil but if we go on believing something we do not understand, we are nothing but a number in the statistic; a follower in the crowd. In the old times, religions were associated with power. Kings were considered gods and prophets were the chosen ones. They held a divinity given by a higher power. However there is a kind of religion that is associated with action and faith. When the disciples preached they had to live a life following Christ, this was during the time that it was not yet a religion but a way of life. In Buddhism, the people had to follow the writings that would lead them freedom from suffering called life. They have not to only follow but to believe and practice these acts. Now that is religion and faith combined.


​Why Do People Choose to Step Away?

​People think. They are capable of critical thinking. Each and every one has freewill; the ability to choose what is right or wrong for us. This allows us to stir our boats into the right direction. Many people see holes in their religion. This is mainly because they were not made to understand what the faith is all about. They were merely indoctrinated to it and had to follow their parents because this was what is "right".

Once a person feels unhappy with what he sees or feels, he begins to stray away. He wants more answers. Sometimes people around him judge him before they understand him. This intensifies the need to question and then later causes one to pull away.


How Can We Keep Christians and Catholics in Our Church?

​In the recent years, church attendance has dropped severely. People don't see the essence of going to church anymore. They feel that it does not do anything for them and that they would rather sleep or do something else. But how can the Church keep its people? Simple, make Church relevant to a person's day to day life. The church should not condemn, but rather teach. It should teach ways that are useful in everyday life. It is still about how timeless the Bible is but it is also about using the teaching found in this Book to lead a Christian life in the modern world.

We cannot help our intellect to at times question our beliefs and morals. But we can try to put more understanding on what really goes inside the Church and what the essence of it is. It is not outdated but rather a practical teaching which we can use to live a good life.







Powered by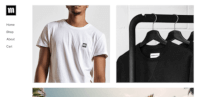 Create your own unique website with customizable templates.
Photos used under Creative Commons from wwarby, Vincent Albanese, martino_ob, symphony of love, Leonard J Matthews, romana klee, Hernan Piñera, Atell Psychic Tarot