Christianity, Values and spirituality in the Noughties
Praying is about communicating with God. It is a moment where you open your heart and talk to him. Prayer can be a song, a dance or a thought that you offer to God. But how should we really pray? How should we commune with God? How do we speak do to Him? Does he even ever hear our prayers?

In today's busy world many people have forgotten to pray. Some do pray but they have forgotten the true form of prayer. They only pray when they are asking God for something. They only pray when they are down in the dumps and there is no one else to call but God. There is nothing wrong with praying at these bad times, but we need to remember that we need to pray in other moments of our lives too.

Steps in Praying

I know many churches in different denominations advocate to pray freely and smoothly as if talking to God. But remembering some basic steps in praying is important too. In this way we can convey our love and intentions to God well.

1. Praise God – A lot of people forget to tell God how important He is in their lives and how magnificent He is. Many would ask "but why do we need to still flatter God?". But it is not about flattery, but rather an expression of how much you love God. You have to thank Him for all the blessings He has given you, but aside from that you should exalt Him. Much like when you meet a man or a woman that is very attractive and you give them praises, God deserves that too. He rejoices in those who know how to praise His Name.

2. Ask for forgiveness – This is a step which most people forget. They normally jump into asking God for blessings. But we must remember to ask forgiveness for our transgressions before we ask for any favors. It is much like a child asking his or her parents to go out, will the parents let the child go if he or she is still grounded? Probably not. On the other hand, God would never "ground" us and has given us freewill. He allows us to choose the path of forgiveness. It is important to ask for forgiveness so that we are clean when we ask for His blessings.

3. Pray for your family and friends – Before thinking about what you need to ask, you need to ask God to bless the people he has blessed you with. You need to allow His great blessings to shower upon them. Christianity is all about sharing Christ's love to others. You also need to pray for those who have no one to pray for them. Those who are sick in hospitals, those who have no families, those who are in jail and even those in far flung countries.

4. Pray for the blessings you want in your life – Of course God is a generous God, he is willing to bless us abundantly. He can give us our hearts desires. If we pray to Him and ask him for something we need to be SPECIFIC. We need to be clear on what we really want because if not God might send you something that you are not asking for. On the other hand we need to remember that God knows what we truly need. He knows what is best for us and what would make us grow or not. So God may answer our prayers in three ways: "Yes. No. And Wait." God tells us to be patient always.

5. Thank God – Thank God again for the blessings you have received and the blessings that he will bestow upon you. Thank Him for being your Great Friend. God is happy to hear you thanking Him

Pre-made Prayers

Many Christians nowadays question why Catholics pray pre-made prayers such as The Lord's Prayer, Hail Mary or Glory Be. I would like to like this prayers to romantic poems we normally swoon for when our partners recite for us. It is the same with God. This prayers are normally complete in all the stages of prayers. They are short and simple and easy to remember. They can be used as guides in creating our own prayers too.

What If You are Too Busy to Pray

You are never too busy to pray. You can always make time to pray. While driving your car you can pray. While making coffee, you can pray. God has a toll free speed dial number. You can call on Him any time. He would like to hear from you. The busier you are, the more you need to pray because it means there are many, many things in your heart that God can put to rest.

Praying is still very important even in this digital and fast paced world. Offering a short prayer to God can help heal our hearts and guide us into being better Christians and better people. As a Catholic, I pray The Lord's Prayer but I still talk to God much like he is my Friend. A Friend who would never abandon me and would always listen to me no matter what the time or day it is.

Here's some good resources on how to pray, remember these are just suggestions but they do also reference advice from the bible:

http://www.gotquestions.org/how-to-pray.html - good advice and tells you where to look in the bible
http://www.prayeronline.org.au/how-to-pray - I like the creative ideas for prayer time.








Powered by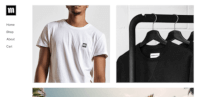 Create your own unique website with customizable templates.
Photos used under Creative Commons from wwarby, Vincent Albanese, martino_ob, symphony of love, Leonard J Matthews, romana klee, Hernan Piñera, Atell Psychic Tarot