Christianity, Values and spirituality in the Noughties
"Life is a gift." I often hear this phrase being said. But many of us who go through struggles in life think about the reasons why need to go through all this pain, all this sorrow. Sometimes we just think why do we need to suffer if in the end we will go to a better place? There are so many things that we want to know about life, about existence but what we long for is happiness and release; release from pain.

Life is a Gift

This phrase is not just a cliché it is true. We were not created by God just to be tested in this life and prepare for the next. I don't think that God spent so much love, time and effort in creating us and this beautiful planet just for us to supper. Life should be celebrated. Every single day, even if as we strive to be His children, we should still live a life that is happy and full. We should enjoy His wonderful creations.

A good example is the fruit fly, the fruit fly only has about less than 24 hours to live, but it lives. I flies from flower to flower, fruit to fruit helping in the pollination process; helping in balancing life. You may think that 24 hours is an awfully short time to live, but to the fruit fly, it is a beautiful lifetime.

When we go to bed at night, we don't even know if we will ever awake the next day, but we lay our heads in bed and hold on to faith that the next day will be a better one. Even if we are so down and even if we feel depressed at times, life is still beautiful. You may think that you are totally damaged and meaningless, but have you ever thought that your scars make you beautiful.

Life is Meant to be Lived

Many Christian wonder about the Heaven and the eternal life beyond. On the other hand many Christians, also forget how to live; they become too engrossed with the afterlife, that they forget the present life. But this should never be. God has commanded us to live and be fruitful; by being fruitful He did not just mean to reproduce, but also to be productive and happy. Many Christian shun people who are secular, but have we forgotten that Christ walked among the Gentiles, Samaritans and even sinners. He did not judge them but instead healed them and showed them love. We should be the same, we should show our brothers and sisters that we are not here to judge them, but to be their friends.

Little things in life can be meaningful in our Christian journey, the way we wake up, the way we drive our cars to work, the way we speak. All the things we do should be pleasing to God. We need to live every day with joy and happiness without forgetting our promise to God.

Is this World Sinful?

Many say that this world is full of sin. Yes that may be true but we should not see it that way. We should not be bitter about this life and this world. We should be more open minded to others. If we always condemn others, then this begets hatred, and hatred begets wars. Pope Francis has already said that it not necessary to just be Christian or Catholic to be saved, even others from different religions can be saved too, if they are good people and they have lived a clean life.

So what could we do in this sinful world? Be a true Christian but also be human. We are all humans; brothers and sisters no matter what our religion, race or gender is. We should respect one another and offer love to one another. There is already so much hate and pain in this world and I hope as Catholics, we do not add to that hate. We should aim first to change our heart and ourselves and them change will follow around us.

So What is the Sense of Living?

The sense of living is the Breath of Life that Christ has given each and every one of us. We need to breathe this Breath of Life to others. The sense of living is being strong and beautiful even if we sin and face hardships. We need to get up and pick ourselves when we fall down. We need to be always prepared for the LIFE TO COME.


Powered by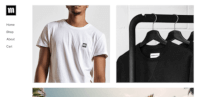 Create your own unique website with customizable templates.
Photos used under Creative Commons from wwarby, Vincent Albanese, martino_ob, symphony of love, Leonard J Matthews, romana klee, Hernan Piñera, Atell Psychic Tarot